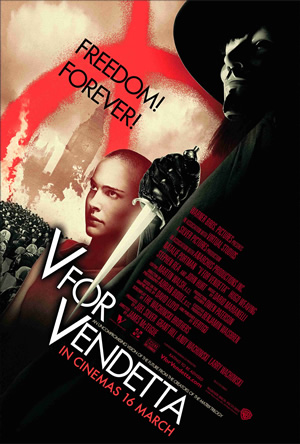 I've just seen the movie V for Vendetta and I believe it was one of the most interesting movies that I've seen this year. It's so nice when Hollywood can produce something in which Americans can relate to as well as be entertained by.
The story is about V and how he goes up against the new "government." The leadership of the chancellor reminds me eerily of Adolph Hitler.
This movie is great because it teaches us, or better yet reminds- us to stand up for what we believe in. If we stand up for ourselves and stop fearing then we are showing that we love ourselves as well as our country. I think everyone should at least try and go out to see this movie. They do have it out on DVD now so you can rent it or go and buy it if you'd prefer. Thanks!